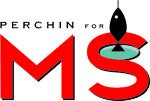 Perchin for MS has become the largest annual ice tournament on Lake Simcoe and all for a great cause. This year more than 460 participants will head out on the ice in hopes of grabbing one of the many prizes including first prize almost $2000.00 in cash. But this tournament is more about the cause, having fun with the family and seeing friends and meeting new ice anglers.
Doug Poirier, a resident of Georgina and founder of the event was diagnosed with Primary Progressive MS in 2009. Doug is an avid outdoors-man and in spite of this crippling disease he has managed to make this event better every year with the help of dedicated volunteers. 
2015 promises to be even better so be sure to register early. This years event will be held at Sibbald Provincial Park on March 7. The is an earlybird prize and draw prizes for almost everyone. The will be a BBQ after the tournament weigh-in.
You can purchase tickets at:
Mount Albert Home Hardware – Right off Highway 48 in the town of Mount Albert
South Paw Trading Post – Highway 48 at the corner in Sutton
DW & Sons Bait and Tackle – Jackson's Point
DC Marine – Located on Baseline Rd between Keswick/Sutton
or online at http://www.perchinforms.com/